DETAIL
"Noon time limit" reservation unnecessary! Vegetable tempura 2800 yen course (Angel's shrimp and vegetables)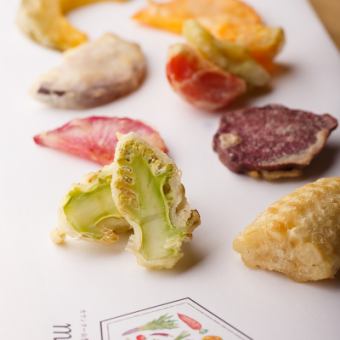 2800 yen
Consumption tax separately
Course menu
"menu"
Seasonal appetizer
Japanese vegetables and salted salad
7 kinds of deep fried tempura at the counter (2 angel shrimp tempura / 6 kinds of vegetable tempura)
Meals tailoring of the seasons
Choice of dessert (no shaved ice or ice tempura or soymilk panna cotta)
◆ ◇ ◆ ◇ Birthday, anniversary, farewell reception ◇ ◆ ◇ ◆
1. We will prepare a plate with a message by advance reservation.
2. We will take a memorial photo.Please do not hesitate to tell us.
3. We will keep you gifts etc. in advance.
2018/04/17 update